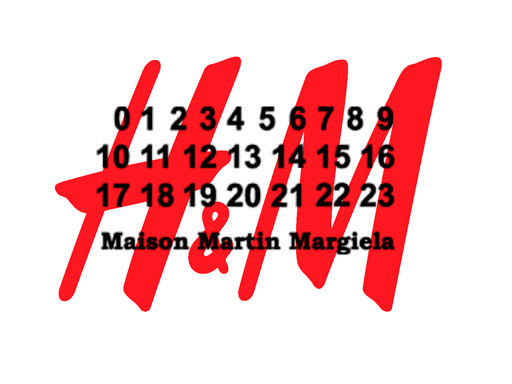 Grad check ich meine Lieblingsblogs und lese diese Info bei Fucking Young :
According to Women's Wear Daily, the Swedish retailer H&M has selected Maison Martin Margiela as its latest designer collaboration.
Although [...] H&M would not confirm nor deny the report, if true, Margiela will be following in the footsteps of Lanvin, Comme des Garçons, Versace and Marni, amongst others, all of whom have created high street-ready versions of their famed designs.
ICH BITTE DARUM!! Ich war schon sehr froh, dass Marni für H&M eine Kollektion rausgebracht hat, da ich die Versace Kollketion wirklich grausig fand. Aber Margiela wäre einfach zu perfekt ! Also halte ich Ausschau nach einer offiziellen Bestätigung von H&M in den nächsten Tagen.
DIE MELDUNG WURDE AUCH VON DER VOGUE AUFGEGRIFFEN
HIER
MEHR DAZU !!
12.06.12 >> SOEBEN VON H&M BESTÄTIGT !!! YESSAA!